Kiev, Ukraine
12-17 May 2014
http://www.canactions.com
http://www.wonderland.cx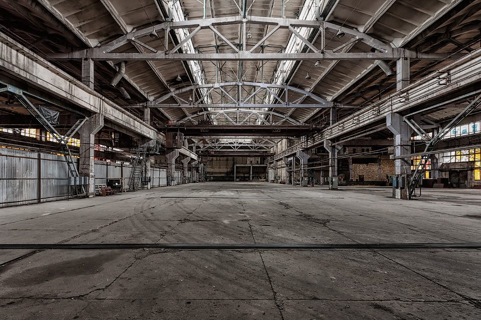 The CANactions 2014 workshop in Telichka offers a unique opportunity to rethink the way urban development is conceived in Kiev. With the help of participants, tutors and curators from various countries, the workshop aims at developing an overall vision, a program, an action plan and tools for the territory's development.
The workshop consists of three working groups. Jord den Hollander's group, starting from the history of the territory, conceives a 'story board' for the evolution of the site, identifying actors, roles, modalities of action and phases for the development. Clement Blanchard's group, works on the urban dimension of the development, elaborating links between the site and the surrounding urban context, and defining the area's role in the city's future development. The group led by Nasrin Mohiti Asli and Jacopo Ammendola from the Orizzontale collective develops a strategy for the involvment of key stakeholders in the design of the area's public spaces. The joint construction of an installation will serve as a hands-on proof of the participative methodology.
The curators, Daniela Patti and Levente Polyak from Wonderland Platform for European Architecture coordinate the work of the three groups and assure the convergence between their concepts. They also generate input from members of the Advisory Board consisting of local experts whose expertise, knowledge of the city and experience with Kiev-based development projects inform the evolution of the plans and guarantees their embeddedness in the Kiev context.
The workshop's objectives are thus manifold: besides elaborating the vision, program and design of the future buidings and spaces of Telichka, it also aims at creating a blueprint for further development in Kiev, a new framework for participation, community involvment and strategic planning in the city.
About Project Space
Project Space is a collaborative planning workshop format developed by wonderland – platform for European architecture. Collaborative planning for us means connecting and bringing people together to help transform our cities; this transformation can be fine-tuned by giving more attention to the spaces forgotten by urban development projects like abandoned industrial sites or underused public spaces. In the Project Space workshops, we invite international experts from around Europe to come together and elaborate ways to intervene in a local situation. The international component is key to the success of Project Space events: we believe that by exchanging expertise internationally, we provide fresh knowledge and a new experience of design and planning not only to workshop participants but also to the cities' representatives. The workshops we have organised throughout the years confirmed our acknowledgement of the gradual shift in the role of architects and planners in urban development processes.